About DTS Inc.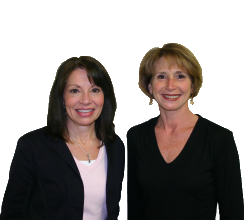 DTS Inc was established in 1990 as an independent therapist owned private practice. Owners, Lu and Venetia, founded DTS, initially at the request of local pediatricians, to provide in-home high quality physical therapy services. Concurrently we also contracted to school systems and home health agencies, soon opening our first office in Merrimack.
The scope of DTS grew with our vision of providing a variety of high quality, individualized physical therapy services for both children and adults in our independent, therapist owned practice setting. We have retained our long term relationships and contracts with local school systems as well. The opportunity to own, work with and manage an independent clinic has enabled us to remain true to our professional philosophy.
Our goal, along with the entire staff of DTS, of working as team members without the constraints of physician owned practice demands and limitations of treating multiple patients at a time continues to flourish. This also prompted a business name change to better reflect our practice, resulting in our current name of DTS Inc. Therapy, Rehab & Exercise.
Our professional affiliations include membership with the APTA at the national and state level. As active members of the APTA we belong to the Orthopedic and Pediatric specialty sections and regularly attend the yearly national conference. DTS maintains a relationship as a clinical education site with U. Mass Lowell DPT students.
We invite you to learn more about the team that we are fortunate to work with:
[ Meet our Staff ].
Did You Know…
That, as a consumer, you are legally free to pursue physical therapy services at the location of your choice.